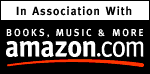 and many other quality sites.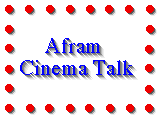 Click Here for Afram Cinema-sponsored non-profit sites:



SafeGirls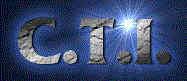 Community Technology Initiative

Click Here for Entertainment News!

Best viewed with IE:





Subscribe Here for the Afram Cinema E-Zine...Bi-Weekly Updates on the African-American Movie Scene.



HAPPY HOLIDAYS FROM AFRAM CINEMA!!
WE'RE TAKING A BREAK!! LOOK FOR A MORE DYNAMIC SITE WITH THE NEW YEAR!! (& Go see DOWN IN THE DELTA so we can talk about it!!)
Netscape Users!! Afram Cinema is having technical difficulties! Please download Microsoft IE to view this site until further notice! Also, please tell us exactly what's happening when you try to access Afram Cinema! Thank you!

Welcome to



Welcome to AFRAM CINEMA!We are in Beta-Test until January 1999, still building and refining. There's still lots for you to do, no matter what.
Last week, the Kids' Video Area was being linked up. Each week, we do a bit more.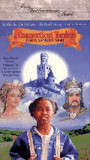 Browse and give up your thoughts! CONTACT US!

AFRAM CINEMA features movie reviews by you, our visitors, official preview links, a video shelf being built up for you to rent (with free shipping and normal corner-store prices) or buy (as low as $4.99) movies through the well-established site REEL.COM (HOLLYWOOD VIDEO's online shop!), message boards under AFRAM CINEMA TALK!, and more.
POM JAPAN will soon be

AFRAM CINEMA JAPAN, a Japanese/English language site introducing Japanese people to African-American culture and society through cinematography.
and "last but not least":
SAFEGIRLS is an Afram Cinema-sponsored forum for all parents, African-American or not, who want to trade strategies on how to raise girls who won't be exploited.
JOIN NOW:

The FREE Banner Exchange for the Entire African Diaspora!
and Coming Soon:

to let you know what's new on the Afram Cinema Site!
Please tell us what you think. OR IF YOU WANT TO HELP OUT, CONTACT US VIA E-MAIL posts@theOffice.net )! Thanks and help us count down to the most stylish, informative site for African-Diaspora Cinema on the Web!
Esther Rolle, We'll Miss You...
Please Sign Our Guestbook
Read Our Guestbook Here
© 1998 - Afram Cinema: posts@theOffice.net
Last Updated December 23, 1998